Carnegie
A new digital platform for the Private Banking division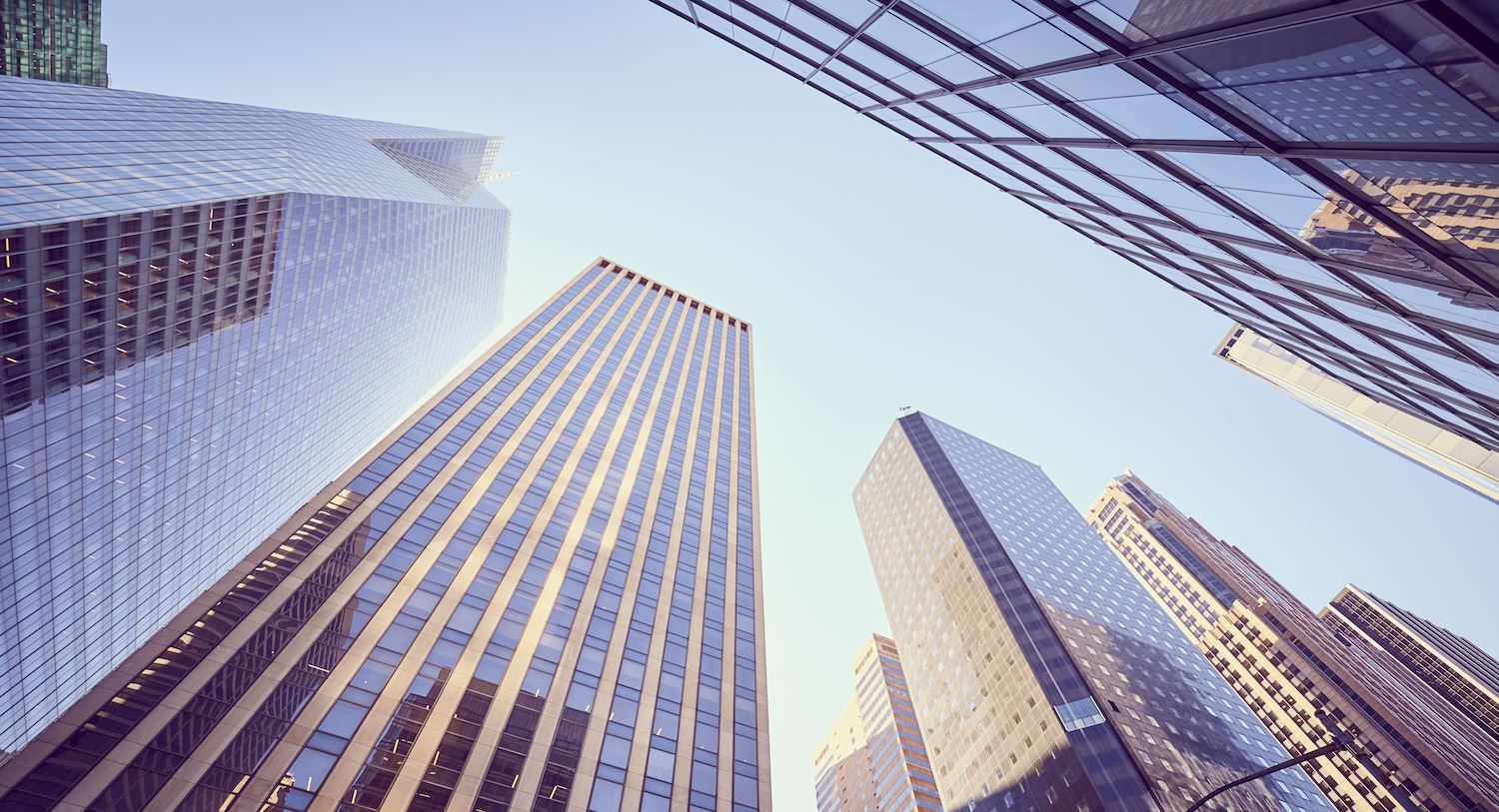 Tjänster
CX Strategy
Connected Experiences
Carnegie
The project
Valtech was asked by Carnegie to develop a new digital platform for the Private Banking division of Carnegie. The first product to be release is the new app, that is available in both Android and IOS.
In short, the app gives the users' access to real-time updates on their portfolios and see the movement of the financial market throughout the day. This enable the users to both follow their portfolios and furthermore interact with their Carnegie advisor about possible investments.
Testing in a live-demo version
Native app creation simply means writing apps for a specific operating system. What's great about React Native is that there are very little differences between a finished app built in Objective-C or Java and one built using React Native. Since React Native components have the counterpart rights, we can reuse these components for building both Android and iOS apps with native look and feel. In this case it meant that the UX design team could start user testing in a live-demo version fast, giving rabbet feedback to both the UX and development team.
This is a living service project. A living service has almost human characteristics. Responsive, emotive and ambitious. It's able to shift its weight when the ground moves beneath it. That's why the React Native Development comparatively simple, quick and efficient is a great fit. It's fast to adapt to change within the business and its users' needs.
Which leads us to the Service Design: One of the main question was and still are,
How might we design a service that convert the same trust that users have face to face to a digital platform?
The new app
An easy overview
The design team focused on two areas, behavior and sense of control. By design for the defaults in human behavior we have set out to design to make the right choice, the easy choice. This also means creating a bank user experience that traditionally is based on a heavy information flow. Simplified with tools such as motion design to show movement in portfolios which leads to visualize concrete changes for the user, and thereby creating a less stressful experience. The visual feedback the user receives gives the user an easy overview of their portfolio and investments.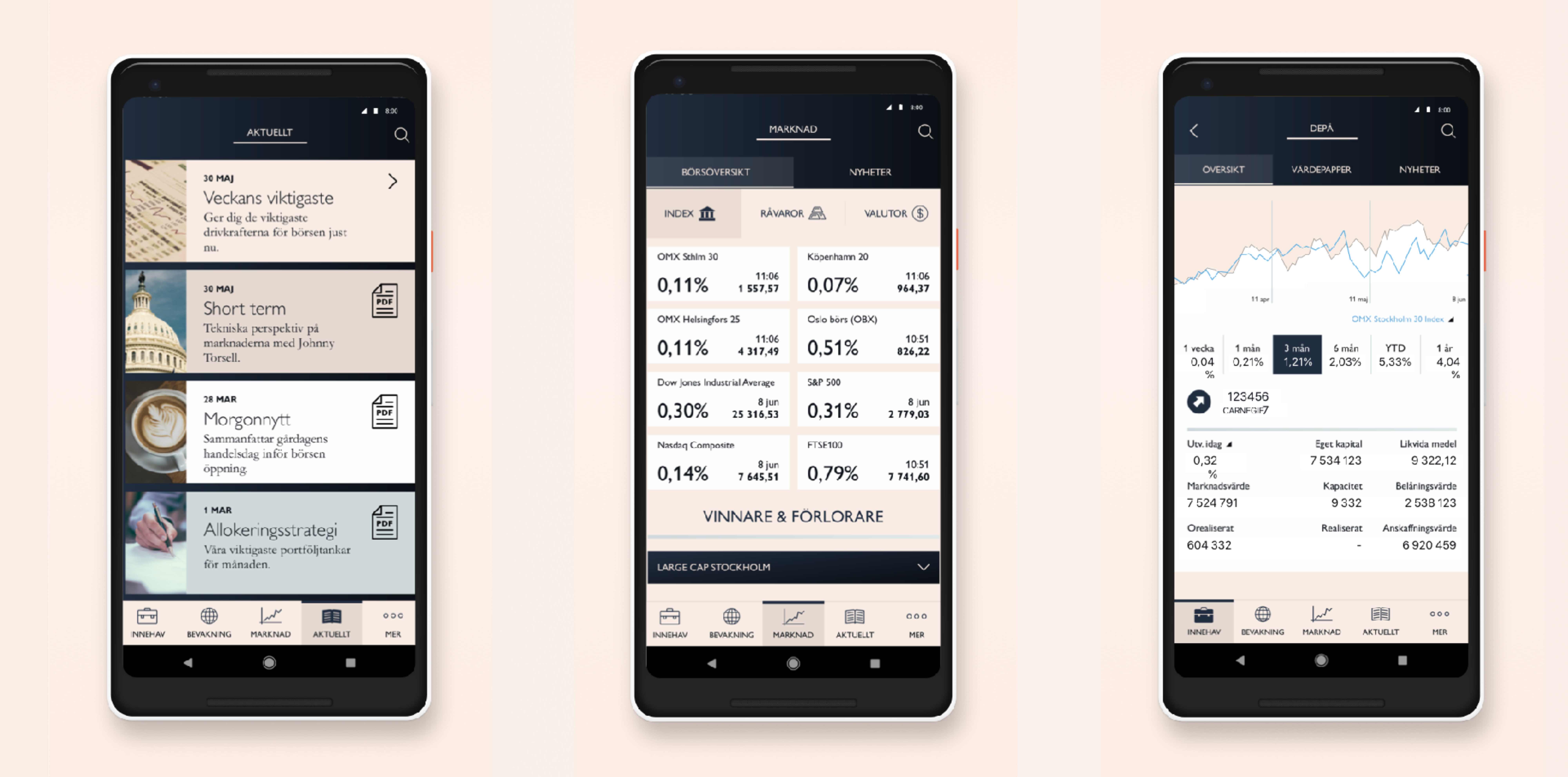 Read your subscriptions - Follow the stock market in real time - Get a simple overview of your holdings, wherever you are
Trust based- and personal user experience
We wanted to design a service that made the user feel in control, by allowing the user to follow the daily development on the financial market and getting news from their advisor. Enabling the user to make decisions based on a mix of advising and visual updates and hereby creating a sense of control for the user. This control creates a more trust based- and personal user experience.
This benefit both the user and Carnegie in the sense that they collaborate via the service the application provides. This helps both the user and advisor to make right investments in a timely manner with less effort.
Download the Carnegie Private Banking - here
Kontakta oss
Vill du veta mer?
Hör av dig till Mats!
Vilken digital lösning du än väljer för ditt företag, ska du ställa dig frågan hur den kan förbättra användarens vardag.
Eller fråga oss det istället.
Kontakta oss idag