Hyundai Construction Equipment
Wanted: an online presence that not only lives and breathes the brand but also contributes to creating the desired brand perception and generates leads. It's the kind of challenge we love getting our teeth into.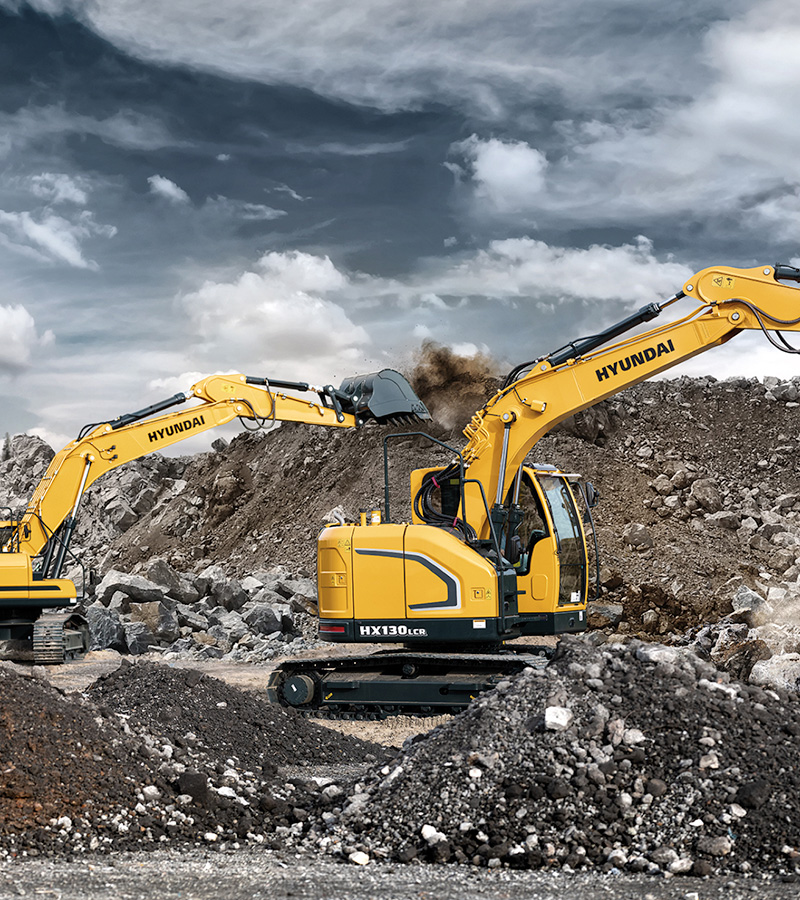 Service
Transformation Consulting
Experience & Commerce Platforms
Content & Campaigns
About
Meet Hyundai Construction Equipment
Hear the name Hyundai and chances are that you think of cars. But the South Korean conglomerate does more than just manufacture cars. Its activities cover everything from shipping to department stores and – in the form of Hyundai Construction Equipment – producing construction machinery and other heavy-duty work vehicles through Hyundai Construction Equipment's Construction Equipment and Material Handling business units.
When Hyundai Construction Equipment approached us, the company's website was purely informative, functional – no emotion, no people. The platform also didn't do justice to the quality of its products, while lead generation could also have benefited from a boost. These challenges required not only a full digital transformation of the online platform, but the entire company with it. A fresh look at the strategy, brand identity and positioning. Which is precisely how we helped Hyundai.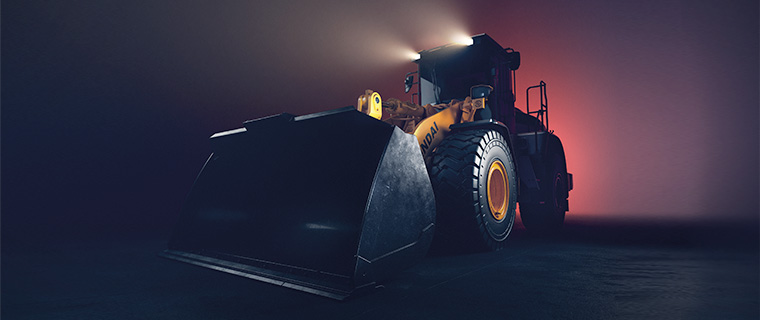 The challenge
1 company, 2 target groups
Hyundai asked us if we could help it improve its online lead generation in the business market. Connected to this was a second issue: repositioning the Hyundai brand. Although Hyundai machines are exceptionally good quality, the brand's perception in the market lags behind. This had to change. The best way to improve lead generation and reposition the brand was to create an all-new online platform. However, there was one other issue, too: the differences between the company's Construction Equipment and Material Handling target groups and their widely varying needs and wishes. This was something we discovered early on.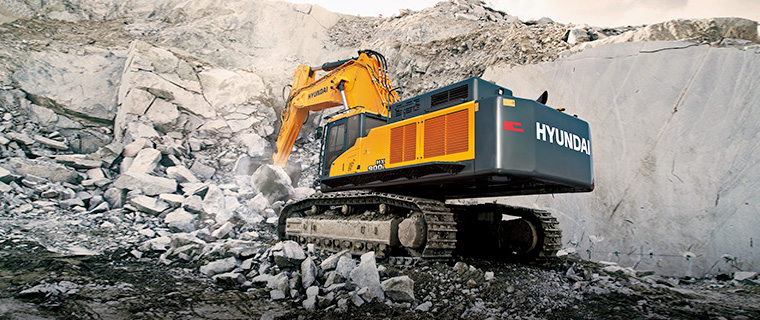 The solution
More than a platform
We began the project with an exploratory phase aimed at determining the ideal journey. We find this strategic initial step indispensable, no matter how big or small the question. At Hyundai, an important moment in this process came with the organisation of a stakeholders' meeting in which we tested our hypothetical journey. This meeting was particularly valuable because it generated insights we had not thought of. Interviews and dealer surveys gave us additional new input, including one very important point: that construction equipment operators have an emotional bond with their machines, but their colleagues in the office and in Material Handling have a different vision. For them, effectiveness and cost are the most important aspects. These insights were invaluable and often proved to be decisive in making many choices within the project.
Hyundai Construction Equipment
A Platform Worthy of Hyundai
An example is the product detail pages. These pages contain all the information you would like to know about a product – from engine type to engine capacity. But in our new platform design, they also proffer "softer" arguments, such as the "why" and "who for" aspects of each machine. This way, one page serves two target groups with two different needs.
As well as developing new product detail pages, the project also involved rethinking the entire website. On the front end, you can see this through the website's new look & feel, which is now "Hyundai-worthy" and breathes the quality the brand embodies. On the back end, we made a number of adjustments, with one of the most important being to connect to a CRM system. This enabled us to monitor our lead generation activities closely and adjust as necessary.
Hyundai Construction Equipment
Online Campaign, Offline Leads
And this was important, because while branding was a key element of the project, lead generation remained the central issue. One way we set about generating leads was to create digital marketing campaigns around events and products. Take, for example, the campaign we did for one of the largest building events in Europe: Bauma in Munich. By targeting a campaign at a selective group in the construction sector, we increased the brand awareness of Hyundai Construction Equipment, triggered people to visit the Hyundai booth at Bauma and generated quality leads on site. The combination of repositioning Hyundai as a premium brand and a strong digital marketing campaign proved highly effective.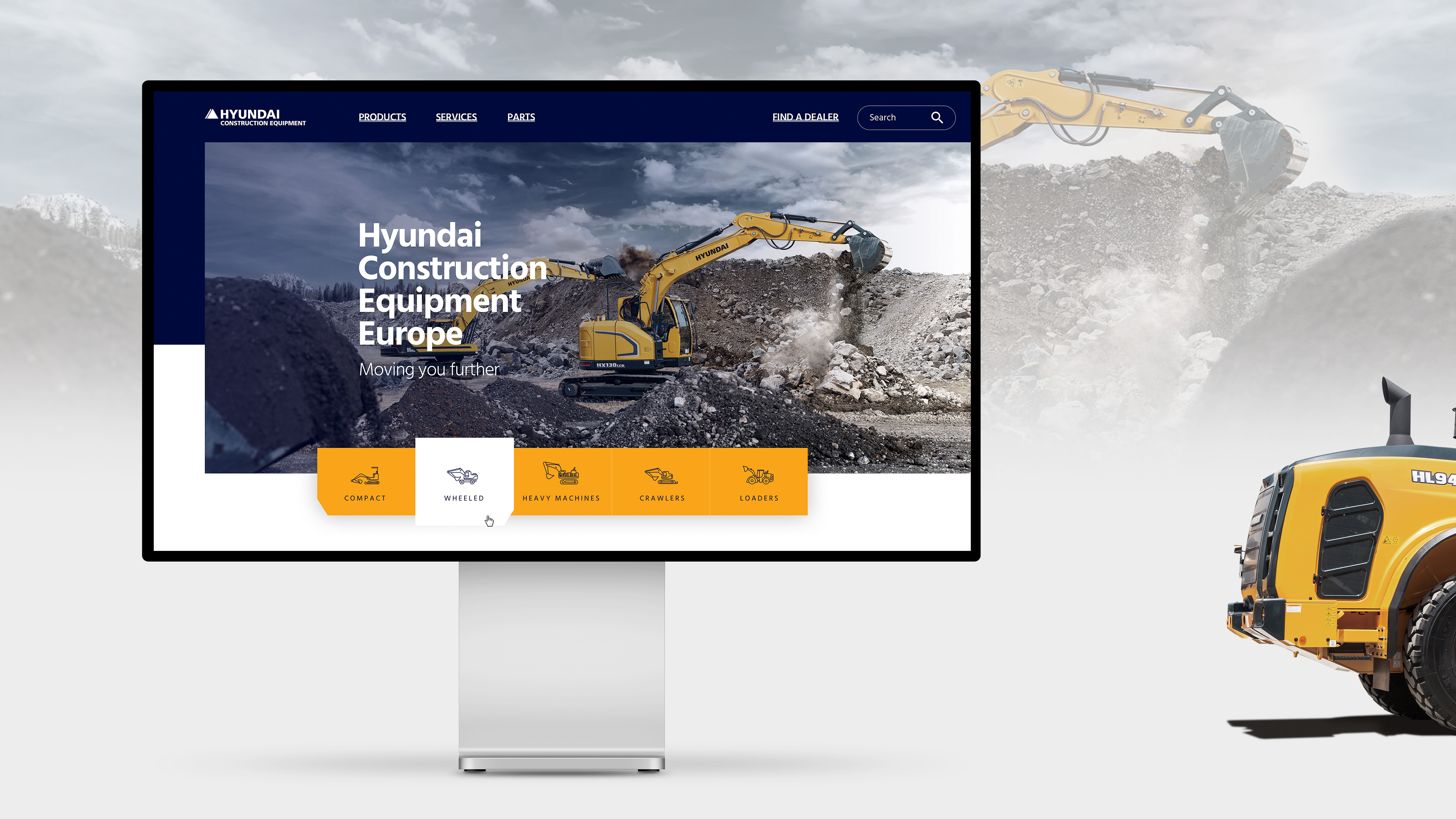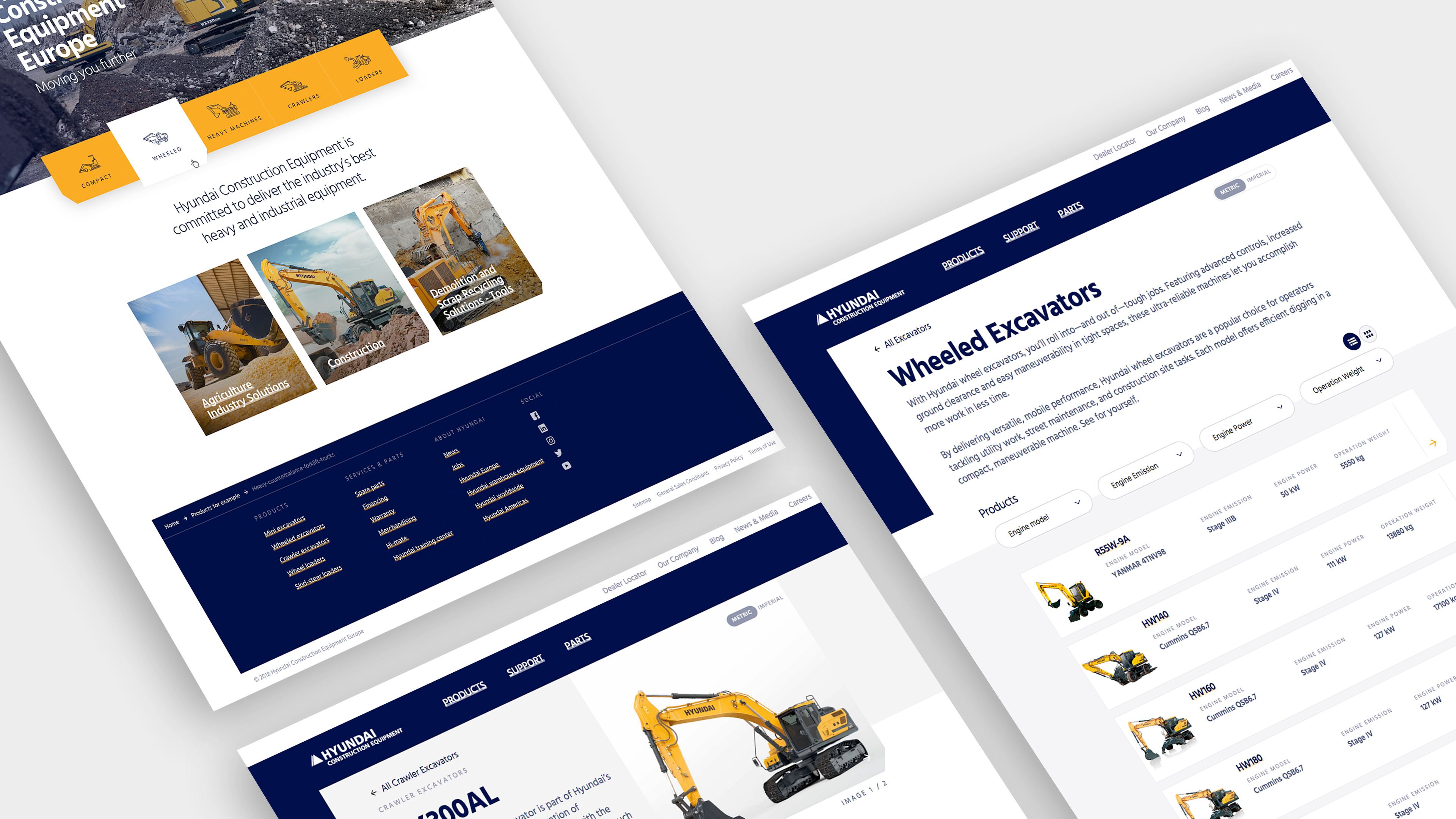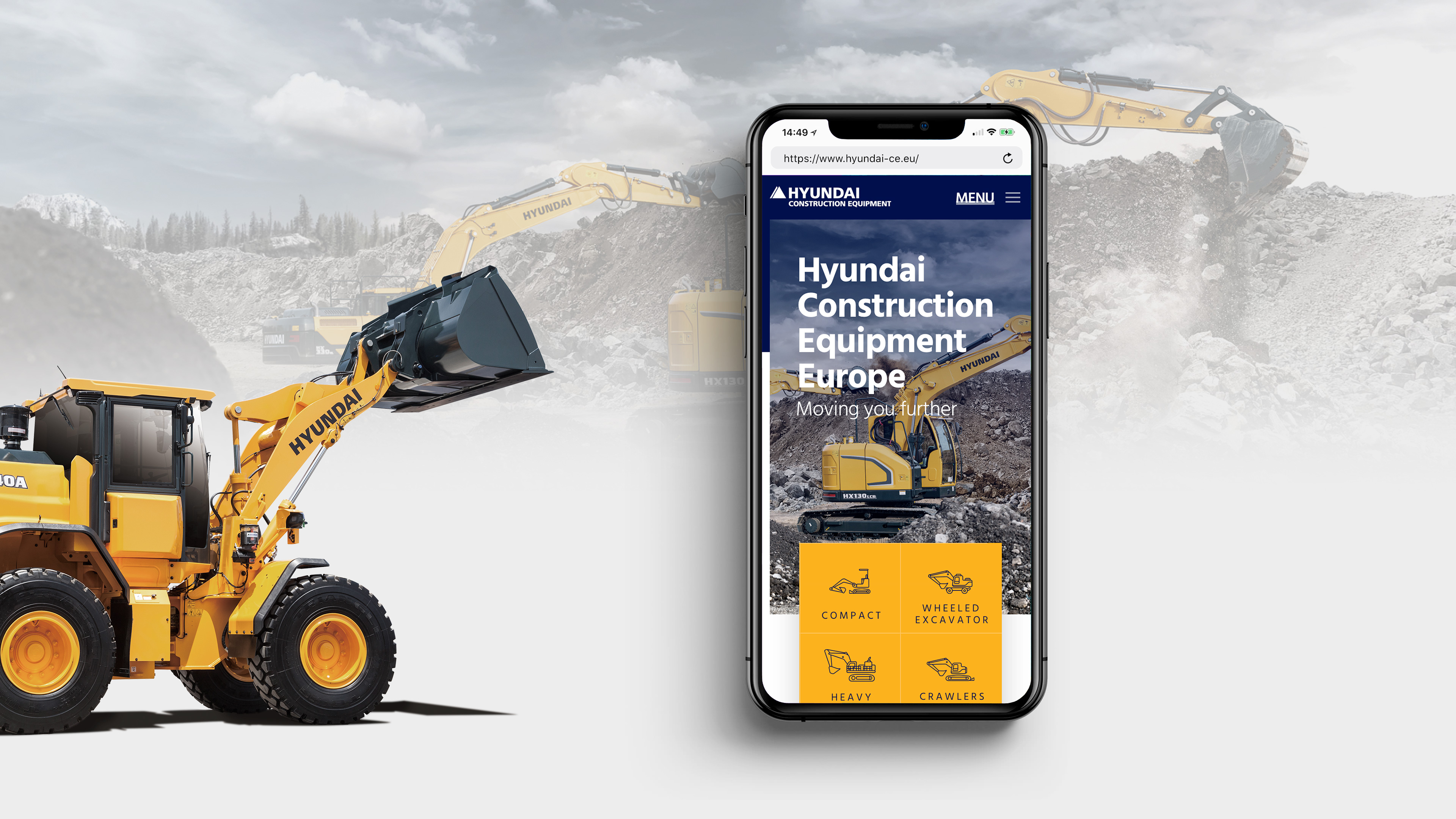 Hyundai Construction Equipment
All-round Improvement
The Results
The goal of this project was to generate business leads, something it clearly succeeded in. The CRM system makes it is easy to understand what leads the website is delivering (marketing qualified leads or MQLs), and which of these really represent a potential customer (sales qualified leads or SQLs). A lot of new SQLs have been added since the new site went live. Mission accomplished! The updated website also converts better than the old one: the dealer pages get more visits and there is more frequent contact via the website. Hyundai, which played a very hands-on role in the process, is very happy with the results.
Hyundai Construction Equipment
En-route to More Leads
The platform is up, the campaigns are running, and the first results are good – so, what's next? Optimise! The current platform is an MVP (minimum viable platform) and the plan is to build on it, fine-tune it and improve. In addition, stakeholders raised various points during a road map session that we can use. These range from optimisations to completely new ideas.
But the platform is not the only thing that we will continue to maintain and improve. As a digital transformation partner of Hyundai Construction Equipment, we are constantly thinking about the company's positioning and strategy; not just building, but guiding a complete transformation, something that plays to our strength as a digital agency. Which is precisely why we are so proud of our work with Hyundai.
Ready to Transform the Future of Automotive?
We are ready to help you take that first step and rise to your digital potential. Contact Valtech today.
Talk to Us