Pratt & Whitney Canada
PT6 Nation, a Tremendous Online Nation Engaging 60,000 Fans
About
Get to Know Pratt & Whitney Canada
Pratt & Whitney Canada is a global aerospace leader headquartered in Longueuil, Quebec. They are shaping the future of business, general, and regional aviation, as well as helicopters and APUs.
On the top of the manufacture and transport, P&WC has created the PT6 engine. It gathers more than 7,200 operators in more than 180 countries. P&WC wanted to design an online nation that will benefit PT6 enthusiasts.
Pratt & Whitney Canada
One Research for a Huge Discovery
After a scientific online research on aviation influencers and fans, we discovered a growing community of PT6 enthusiastics, over 900 active and qualified influencers in a multitude of niche communities already talking about the PT6 engine.
Pratt & Whitney Canada
A New Direction
In order to raise awaress of Pratt & Whitney aviation solutions, we agreed on using the flourishing community for create a new opportunity and design an online nation for the PT6 enthusiasts. Valtech build a hub where PT6 active followers could connect within an ecosystem, converse and talk about this legendary engine. P&WC would use this platform to build brand awareness and spread news about the engine.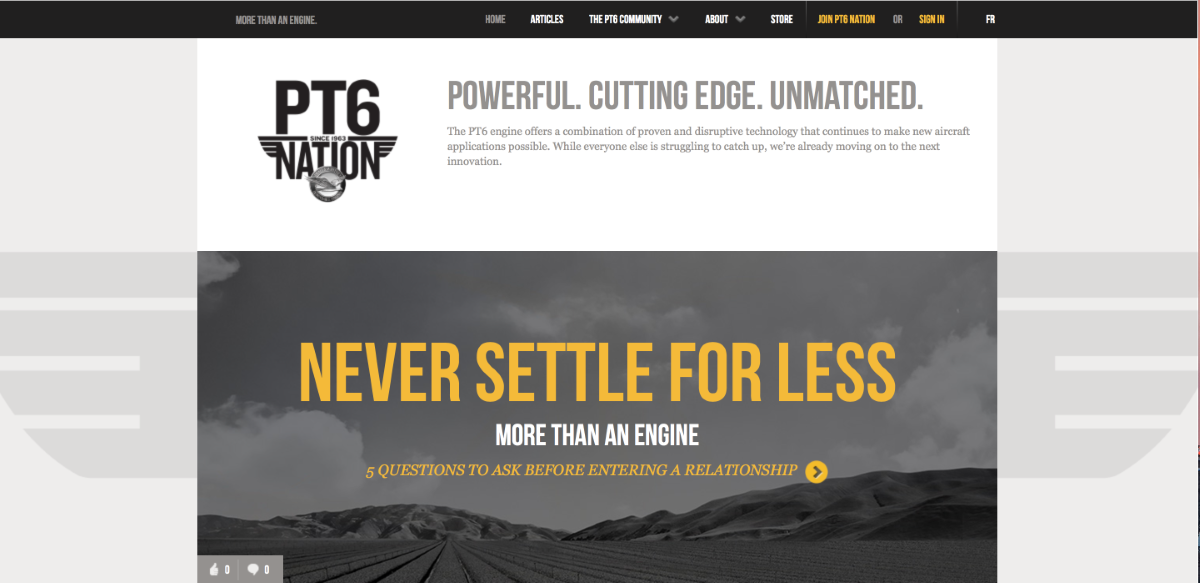 Pratt & Whitney Canada
The Birth of a International Community
Produced from the Django CMS Framework. In just three years, an international community of PT6 operators, pilots, maintenance specialists and admirers rallied around the engine via Web 2.0.
Pratt & Whitney Canada
Game Changer
To support the PT6Nation.com through phase 1 & 2, Valtech developed a content strategy that was executed on Facebook, Twitter, Instagram and YouTube. A new content strategy based on content curation was created using monthly themes. The PT6 Nation ecosystem was completely revamped.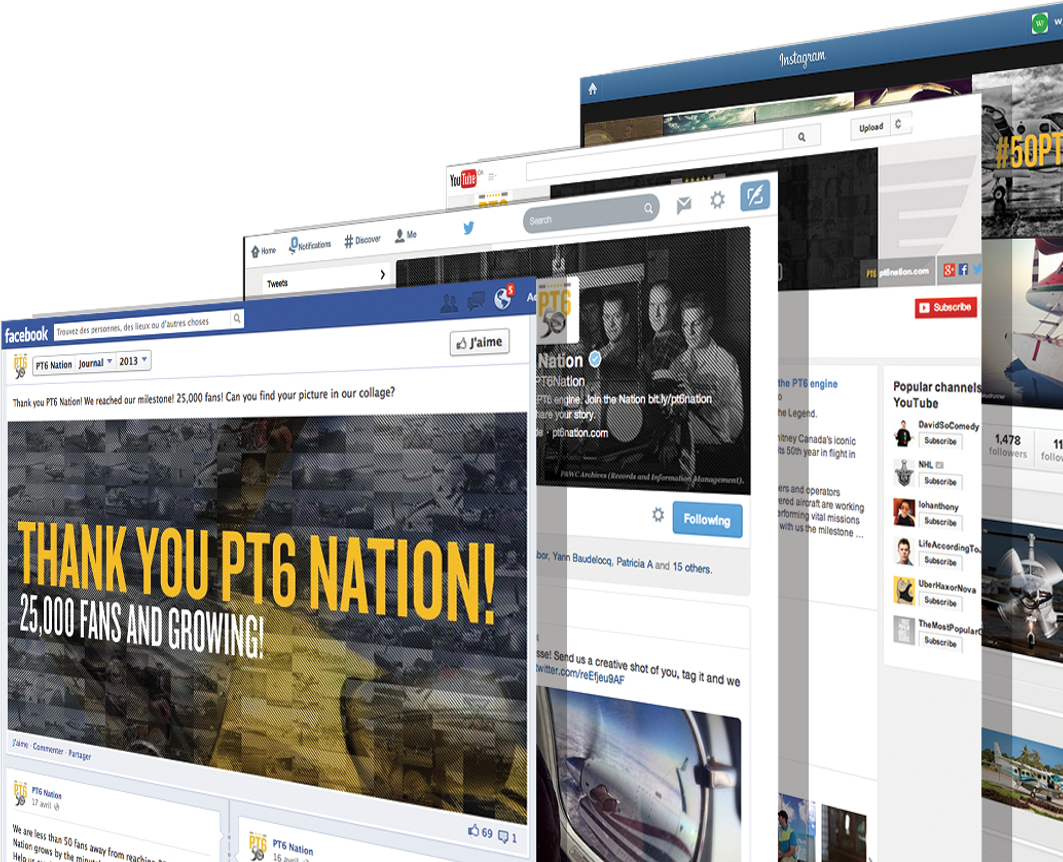 Pratt & Whitney Canada
The Result
Today PT6 nation has over 35 000 members who contribute, share and consult a multitude of information about this iconic engine in the general aviation industry.
Meet The Challenges Of Today's Digital Economy
Ready to take that first step and rise to your digital potential? Contact Valtech today.
Talk to us